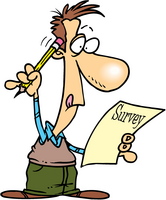 What's the most important issue to do with the winter trails in Gatineau Park?
Answer these 4 questions.
(survey on winter trails issues)
On January 12 the Gatineau Park Winter Trails Roundtable met. This group includes local ski and outdoor clubs, NCC officials, trail maintenance contractors, ski patrollers and representatives of the park-using public. One of the main tasks of the meeting was to explore which issues should be discussed and in what priority. The Roundtable came up with some priorities but would benefit from other park user's input.
I'll report on survey results as they accumulate and make sure the roundtable sees them too. I hope to get a French version of the survey in place as well (but don't vote twice, okay!).