Anyone who's ever even looked at Gatineau Park, even if they've never been there, will know that there is a great blinking antenna sticking up out of the hills.
Anyone in the Ottawa area who listens to radio is hearing signals broadcast from this antenna; TV too if you don't have cable and don't watch your shows online.
Like any prominent landmark this antenna has a name and it's more than "the antenna at Camp Fortune" or "the antenna in Gatineau Park."

This is the Ryan Tower (although I'm not completely certain of the reason it's called the Ryan Tower).
There were no radio stations at all in Ottawa when the Ottawa Ski Club first began exploring the Gatineau Hills. The Club first put down roots at Camp Fortune in 1920 and it was 1922 before the first station powered up; that was CKCO (now CIWW) and had its transmitters at 272 Somerset Street West (an address that no longer exists – 270 now being a multi-story apartment building).
The Ottawa Ski Club was preoccupied with getting up to Camp Fortune and doing a little ski jumping. In order to get there at the time it was necessary to put in a little time on cross country skis. Those who simply wanted to watch the daredevils jump also skied up and as time went on the joy of skiing morphed from transportation to recreation. The first access trails (often roads also used by sleighs in winter) were added to with scenic and exploratory or even thrilling hilly trails.
The Canyon Trail was one of these, leading up from Old Chelsea along what is now Trail #1 or Ridge Road and then veering right over the height of land and down into Camp Fortune via what they called "the canyon"; a geographic feature that washed away bridges in spring and gave the trail its name.
But before beginning its descent the Canyon Trail arrived at a place that was quickly christened "Top of the World."
By the 1950s a few other trails lead to Top of the World which was obviously named for its height and visited for its views (then less tree-obstructed).
Some say that King Mountain is higher but not the topographical maps. A 1967 NRC map shows Top of the World to be over 1200 feet above sea level, with King Mountain at 1136 feet.
This same map shows three little peaks along that ridge, the southernmost being Top of the World and the northernmost standing above the top of Clifford at Camp Fortune.
When looking for a place to plant a radio aerial a high point of land is just what the broadcaster ordered.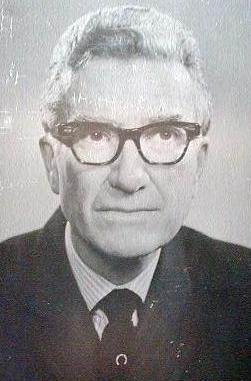 And so it was that in 1961 Frank Ryan, owner of CFRA, installed a radio tower where Ryan Tower now stands.
There was less government red tape in those days because he made his presentation to the Board of Broadcast Governors asking for permission in June, and by December had the antenna in place and was broadcasting from the thing.
That first antenna had a kind of mechano truss structure and was installed using a helicopter.
It is reported to have stood at 1305 feet above sea level.
I said earlier that why this antenna is called Ryan Tower isn't completely clear (to me anyway).
Yet I just told you that Frank Ryan had it installed.
Can't I put two and two together? you must be thinking.
Well, it turns out that Frank Ryan was born in 1901 on a farm near Arnprior Ontario but the Gatineau hills had been crawling with Ryans for decades before that.
The property where Ryan Tower now stands is shown on an 1875 map as belonging to William Ryan; someone named R. Ryan is thought to have owned the land in the 1950s.
Was Frank Ryan related to those Gatineau Ryans? Or was it pure coincidence that one Ryan owned the highest point along the ridge and that another unrelated Ryan owned a radio station that found it convenient to place its antenna there? I haven't been able to confirm or refute a familial relationship.I welcome tips from those who know.
It seems most likely, since Frank Ryan died in 1964 and the existing antenna tower was installed in 1968, that the tower was named in his honour at that time, but again I have yet to confirm this detail.
According to Wikipedia the Ryan Tower stands 1900 feet above sea level and is itself 750.8 feet tall. That original 1961 tower application called for a 952 foot height so neither the original tower nor the existing one quite reached as high as that.
The existing tower is supported by guy wires off in three directions and I have heard tales of near misses in light aircraft.
In days gone by the access to the antenna by radio engineers was not easy and Camp Fortune sometimes loaned use of their Bombardier snow machines to get the maintenance people to the antenna site.
The site is now managed by CBC but shares space for numerous broadcasters and has standby generating capacity in case of power outages.
There is also more to Frank Ryan than his tower.
A very popular guy, he made an unsuccessful run for Ottawa mayor shortly before he died. When he did die he gave much of the stock of CFRA to long term employees and had a system set up so that employees could buy stock themselves. He also donated land near where Algonquin College is now so that a school could be built and he was a strong supporter of local music and is an inductee at the Ottawa Valley Country Music Hall of Fame.
His wife Kathleen (Kay) Ryan took over his role in managing the company with great success. She was sister to another Ottawa Mayor, Charlotte Whitton.
Maybe this family had a thing about towers because wasn't it Charlotte Whitton that insisted no high rises in Ottawa be taller than the Peace Tower?